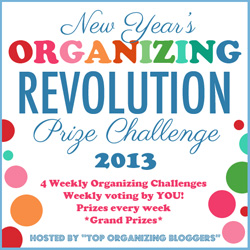 I am Linking up to get organized.
There are so many rooms in my home that need a little organizational attention and by birth I am just not Mrs. Organization. I am hoping that by committing to this Linky Party that I will be motivated to organize a room a week!
If you would like to follow along as well, join with the Link Button above!
Week One will be the office or the place where most of our papers land :)
Kim