Get Ready for Bloggy Olympics!!!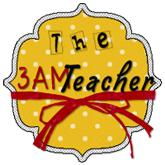 Join The 3AM Teacher, the Reading Olympians, and over 80 SUPREME education bloggers as we take you through a tour of the Reading Olympians Root Study Program!!
First of all, confession is good for the soul. I was not able to teach this series of lessons yet. In fact, I spaced out on the fact that this was supposed be posted on April 6 and thought it was the next week. That would have given me the week after spring break to get this worked into my curriculum. However, I was off on my calculations...so I am instead sharing my plans with you for next week. Still friends...right? ;)
I teach special education in a resource setting for reading. My students are in grades 3 and four, but working below grade level. When I signed up to participate in this program, I requested a younger set of materials. The 1/2 grade lessons I decided would work well for my students.
I will use the materials as my word work for the week. I set up my hour reading block with my students in the following way:
Corrective Reading program for the first 25 minutes of my reading block 3 days a week.
Guided Reading using a trade book or a book from Reading A-Z. (I especially like these books because they are leveled and suggestions for lessons are given). I always teach the same concept they are learning in the regular ed. class, so they do not miss out.
Sight Word Practice-I employ a time delay strategy to work on sight words. Each student is at a different level. I have one student that can read any sight word you put in front of him, so he does reading comprehension time delay using reading comp. task cards (more on that another day).
Word work (while I call student individually to do sight word time delay or fluency checks)
Day 1: Give my students a pretest on prefixes and suffixes. You can find it here.
Show presentation of the materials. Discuss prefixes and suffixes.
Day 2: Center: Make prefix book
Day 3: Center: Make suffix book
Day 4: Center: Prefix/Suffix puzzles
Day 5: Quiz. I will give the same quiz that I give on Day 1 to see how much progress the students made.
I will post pictures all next week to show our work and progress in understanding the roots of reading!
Discover the program IN ACTION in more K-6th grade classrooms as you Pass the Torch!! Get ideas, discover the progression of the program, and enter the Raffle for a chance to win ONE of the three prizes listed below!!
First Place Winner : Gold Medal
Prizes: Complete Reading Olympians Program
$50.00 Amazon Gift Card
50% off Discount Code for a 1-Day shopping spree at The 3AM Teacher's Etsy store!
Second Place Winner: Silver Medal
Prizes: $25.00 Amazon Gift Card
40% off Discount Code for a 1-Day shopping spree at The 3AM Teacher's Etsy store!
Third Place Winner: Bronze Medal
Prizes: 30% off Discount Code for a 1-Day shopping spree at The 3AM Teacher's Etsy store!
Pass the Torch!!!
Click the image below to visit the next blog
Kindergarten:
Grade 1 & 2
Grade 3 & 4
Grade 5 & 6
a Rafflecopter giveaway