I found a couple of great new (new to me) blogs over at
Head on over and link up and check some out for yourself! Let them know Mrs. H sent you ;)
Here are two of my favorites I found while perusing the links: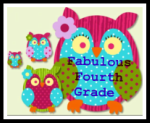 I especially love this teacher's literacy workstations and anchor charts!

Margaret is also a special education teacher! (Love it) and she has some wonderful ideas. I really want to make some spelling blocks now! Looks like I need to hit up the Goodwill! :)
And one more...
http://vasquezfrogs.blogspot.com/2012/03/calling-all-3rd-4th-5th-grade-teacher.html
Link up! Intermediate Elementary Teachers!!