I'm linking up on this wonderful February morning with Farley for this month's Currently...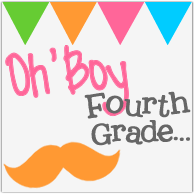 Listening: It's a lazy Saturday morning here in Kentucky! The kids are content playing, reading and being self-sufficient. :) YAY!!! I really love the age my kids are now. They still need their mommy, but are big enough to do what they want on their own.
Loving: Recently, I have been getting to know several bloggers more personally and getting to give personal and professional advice to some of my readers. This blog has been a blessing and keeps opening doors for me and showing me new avenues to explore.
Thinking: The loving section really leads me into the thinking section. I'm constantly thinking about the future. What's next for my career? What am I afraid of? Can I take the next step? Hopefully, I will be sharing some exciting news with you guys soon.
Wanting: I want a day to relax and read or to relax and do nothing at all. Unfortunately I have laundry to do, a house to clean, a grocery trip to make and kids to take to practice. While I really don't mind to do any of those things, sometimes a day completely OFF would be amazing! I see snow days in the forecast for next...maybe one of those days will be full of book reading and coffee drinking!
Needing: Well, along with all of the things listed in wanting, I also need to meal plan for this month and make the trip to Costco. Our monthly meal plan went really well in January and I look forward to doing it again this month. I'll share soon about the ins and outs of the monthly meal planning. I know it's not teaching related, but it does help this teacher make life easier!
2 Truths and a Fib: #3 is the fib! I did marry my high school sweetheart and I love flowers on Valentine's Day. Those chocolate candy boxes are yuck! I always seem to pick the grossest piece in the box! :)
Have a lovely February, friends!!!